The delivery process is filled with events, and information changes rapidly. In order to excel in efficiency and transparency, we have developed the pinDeliver Service Center. a module that keeps track of all events and forwards messages to whomever they concern. You set up the rules that match your process, and the service center handles the rest.
We have our standard API for import to pinDeliver and to send events and statistics to other systems. We also have integrations with leading e-commerce platforms, TA-systems, TMS and WMS. 

For API Documentation, visit https://api-docs.pindeliver.com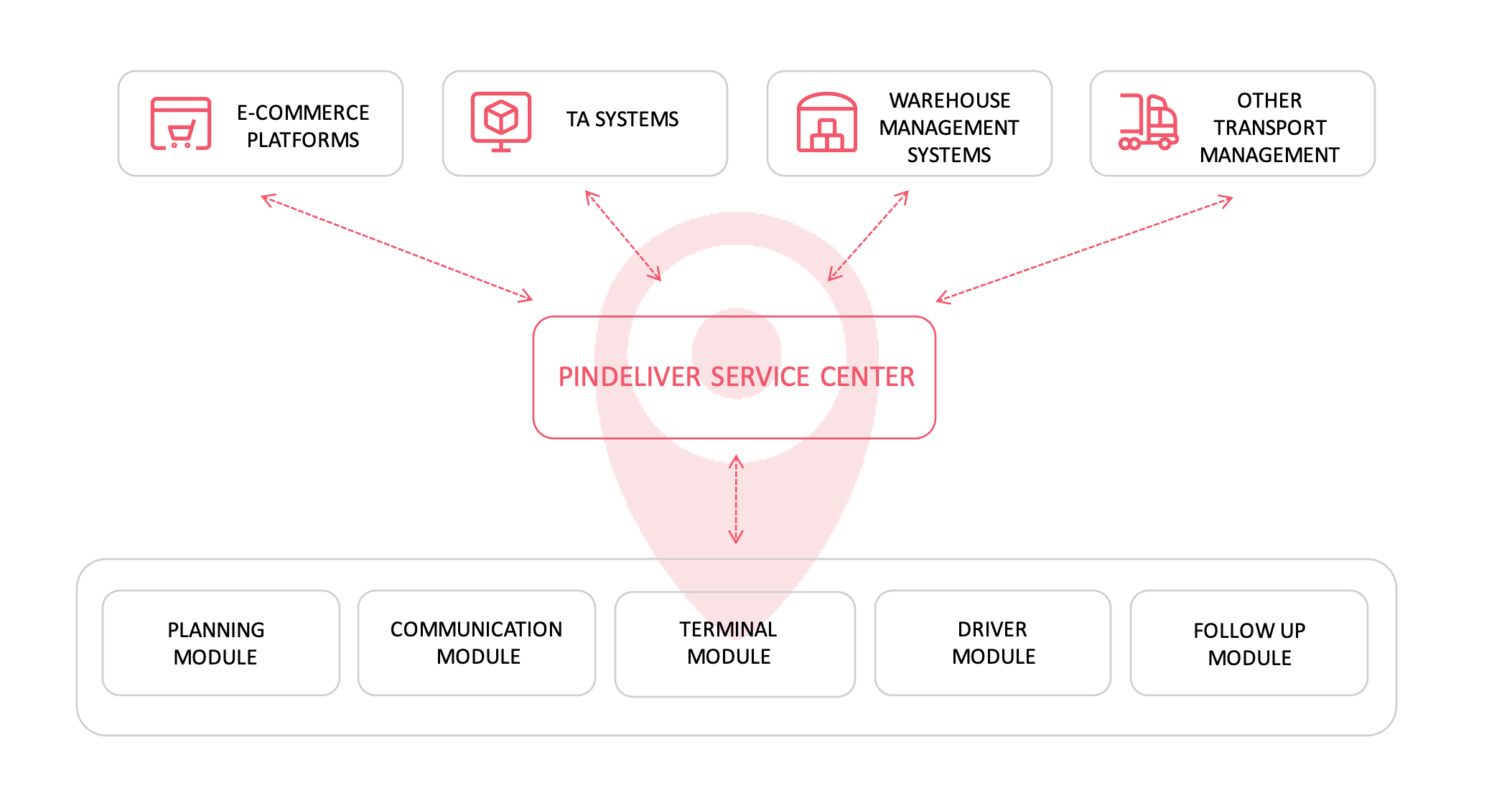 can't find the partner you are looking for?
Send us an email, we constantly add new partners.